Larimer County Search and Rescue
Mission Reports 2013
Monday, May 13, 2013: Horsetooth Falls/Assist PFA Injured Hiker
Monday, May 6, 2013: Grey Rock Recovery
Sunday, April 21, 2013: Cameron Pass/Injured Skier
Friday, April 12, 2013: Poudre Falls/Recovery
Thursday, April 4, 2013: Hewlett Gulch/Lost Hikers
Sunday, March 3, 2013: RMNP Assist/Hypothermic Subject
Sunday, March 17, 2013: Grey Rock / Missing Hiker
Saturday, March 6, 2013: North Fort Collins / Missing Female
Saturday, March 2, 2013: Storm Mountain / Missing Subjects
Thursay, February 14, 2013: Cherokee Park / Missing Parties
Friday, February 8, 2013: Grand County Tracking Assist / West View Peak - Overdue 85 YOA Male
Saturday, February 2, 2013: Cameron Pass/Montgomery Bowl - Avalanche Rescue
Friday, February 1, 2013: RMNP Assist/Bear Lake Area - Overdue Male
Thursday, January 31, 2013: Piano Bench - Possible Suicide
Saturday, January 26, 2013: Round Mountain - Two Missing Males
Tuesday, January 22, 2013: Masonville/Buckskin Heights - Missing Male Walk-Away
Thursday, January 10, 2013: Boulder County Assist Standbye - Lost Target Shooter


MOST RECENT MISSIONS ARE AT THE TOP OF THE PAGE


Monday, May 13, 2013: Horsetooth Falls/Assist PFA Injured Hiker
Page out at 13:08: requesting direct non emergent response to Horsetooh Falls to assist Poudre Fire Authority in carryout of 19 yoa hiker that fell and had possible knee injury. Upon arrival at the scene the hiker was working her way out escorted by PFA and hiking partner. Hiker had a scrape on her knee but was otherwise uninjured. SAR team remained in stand-by at the trailhead. No SAR resources were fielded. Stand down page at 13:41
Resources:
LCSAR Volunteers (including SAR manager):8
ES Specialists (one IC and one with LCSAR truck):2
Poudre Fire Authority:3
Larimer County Park Rangers:5
PVH ambulance:2
LCSAR volunteer hours:4
LCASR Volunteer miles:88
Prepared by Jose Negron (SMIT)

Monday, May 6, 2013: Grey Rock Recovery
MISSING

Sunday, April 21, 2013: Cameron Pass/Injured Skier
1st page, 1533: SAR pls respond direct – non-emergent to approx. MM63 Hwy 14 – 3rd hand rpt of skier w lower leg compound fracture on the Ptarmigan trail; unkn how far up the trail at this point. Staging in the parking lot on top. Anderson was L1, but as I was already right at the cache for the BASART training, it seemed more logical for me to take L1 for this incident. I left in Larimer Truck 10, Lang driving, by 1548. Several other team members also left the training and headed toward Cameron Pass. At that time we were not sure exactly where the Ptarmigan Trail was. S17 (Sgt. Johnston of Emergency Services) was already on his way to the scene.
Dispatch was trying to find out whether Jackson County SAR could muster any members, since they are much closer to Cameron Pass than we are. Shortly after entering the Poudre Canyon we were asked to upgrade our response to Code 3 (lights and siren) because so far it didn't seem that there would be many from Jackson County able to respond. Dispatch said we had 9 responding so far, so another page was sent out. For a carryout of any sort, especially in winter over an unknown distance, more strong hands are better.
I tasked two LCSAR members with stopping at the Zimmerman Lake cache (just a couple of miles east of Cameron Pass) to retrieve the patient snow sled which is stored there (it is better than the one we carry in the truck). Upon arrival at the Cameron Pass parking lot at 1703, we found that the Ptarmigan Trail is one of the main trails used by skiers/riders to access the North and South Diamonds. It is the one which goes straight up what at times has been an avalanche chute (we never knew it had a name).
Friends of the skier had come down to the road and flagged-down cars to try to get someone to call 911, and had asked at least one other skier to go back up to the patient with them, to help. The other friends with the patient had built a fire and splinted his leg, and were preparing to spend the night if necessary. Now 2 EMTs and 1 First Responder were already with the 26-year-old male patient. He had a compound Tib/fib fracture just above his right ski boot.
The responders already there were from Jackson County SAR and the CO Division of Parks and Wildlife. They had taken a sled up with them, though no one could tell me what kind of sled it was, so I kept our sled coming. I later saw a photo taken by one of the patient's friends and it showed a Sked (a type of rescue sled, but not great for snow) so I was glad we'd taken our sled up. The trail up had been marked with glow sticks and flagging (though it's a heavily-used route so following it would have been easy, anyway). Larimer Sheriff's deputy Westerfield (F28) was also on-scene as support and cautioning traffic on hwy. 14.
LCSAR members were asked to go light and fast, and all responders headed up were to wear avalanche beacons. LCASR Team 1 (5 people, including 2 EMTs and 22 Wilderness First Responders) was sent up with our "Wiggy bag" (an insulated patient bag with a variety of places where it can be opened for easy patient access). The patient was just above the bench---the flat area just below the main Diamond Peak slopes, approx. 5/8-mile and 1000 vertical feet above the parking lot. By this time the initial responders had packaged the patient and moved him approximately 200-300 yards, and were waiting for the LCSAR teams to join them.
It was decided that our TEMS (Tactical EMS) paramedic would go up to the patient with one of our teams, because none of the medical staff currently with the patient could deliver narcotics and the patient was in great pain. Another Jackson County SAR/Sheriff's dept. member arrived, and was also folded into one of our teams headed up the hill.
When Janson (L24) arrived on scene he told me the air ambulance (Med Evac 2 from Northern CO Medical Center in Greeley) was on its way and that he would stage at the Zimmerman Lake trailhead to be liaison and help land it.
Team 1 arrived at the patient after only 40 minutes and they began to assist the other responders. Two other teams (8 people) were also on the way up the hill by then, with more hot packs for the patient. By 1810 the helicopter had landed at the Zimmerman trailhead. The rescuers began to move the patient in the Sked, but it was quickly decided that he would be better off in our snow sled. The vacuum splint was also requested, and our last 3 members headed up the hill with it and also carrying our full-body hot blankets. By 1850 the patient had been transferred to the snow sled, given pain meds, and was being moved down the trail. The patient and all teams were back at the parking lot at 1918. He was moved into the ambulance from Jackson County, where there was further assessment and IVs were started, then he was transported to the helicopter. The helo was in the air headed to Medical Center of the Rockies (in Loveland) at 1955.
UTM when our teams met the injured subject (after he'd been moved 200-300 yards) was 0424342 4485697------putting him just inside Larimer County. His injury occured within the county, too. Thanks to Jacob McDaniel for getting the UTM.
When everyone was back at the parking lot, I discovered there had been 4 initial responders with the patient (1 from Jackson Cnty SAR and 3 CO Parks/Wildlife) rather than 3-----another indication that sometimes initial info is unclear or incomplete in these kinds of circumstances! All rescuers were accounted for, gear put away, a debrief held and all were clear of the parking lot by 2005. Truck 10 was back at the cache by 2140.
Another mission involving multiple agencies, and it went very well. Many thanks go to all the people who responded. We fielded a very strong LCSAR group: Verbit, Lang, Frager, Olsen, Gonia, M. Erickson, Geisey, McDaniel, Weaver, Borowski, Evans, Yoh, Heiser, and Foster went into the field. Janson, Grimm and Hake were at the Zimmerman trailhead. Mines was In-Town Coordinator. It was 138 miles round-trip from the SAR cache to Cameron Pass and back.
Mission Summary:
Agencies involved: 8 (LCSAR, Larimer Cnty Sheriff's office, Jackson Cnty SAR, Jackson Cnty Sheriff's office, CO Park and Wildlife, PVH TEMS, Jackson Cnty ambulance, NCMC MedEvac 2)
LCSAR members: 19
Vehicles: 1 SAR truck, 11 personal
Miles driven by LCSAR: 1656
Person-hours from callout to all back in town: 6 hours x 19 = 114
Weather conditions at time of callout: 32 degrees, cloudy, wind zero to light. Temperature did drop some, and winds increased but not very high, throughout time of rescue.
Respectfully submitted,
Sarah Babbitt, SAR manager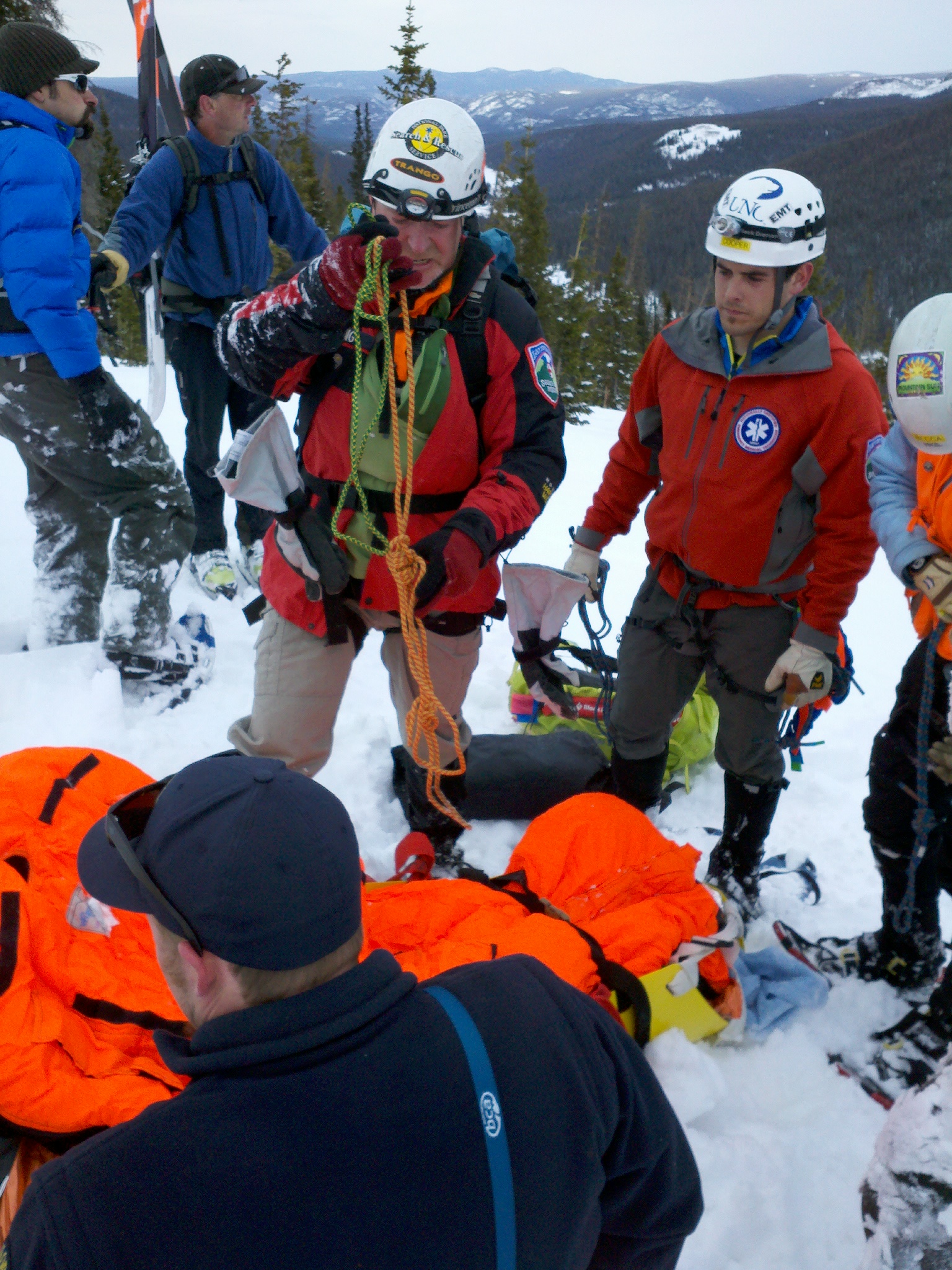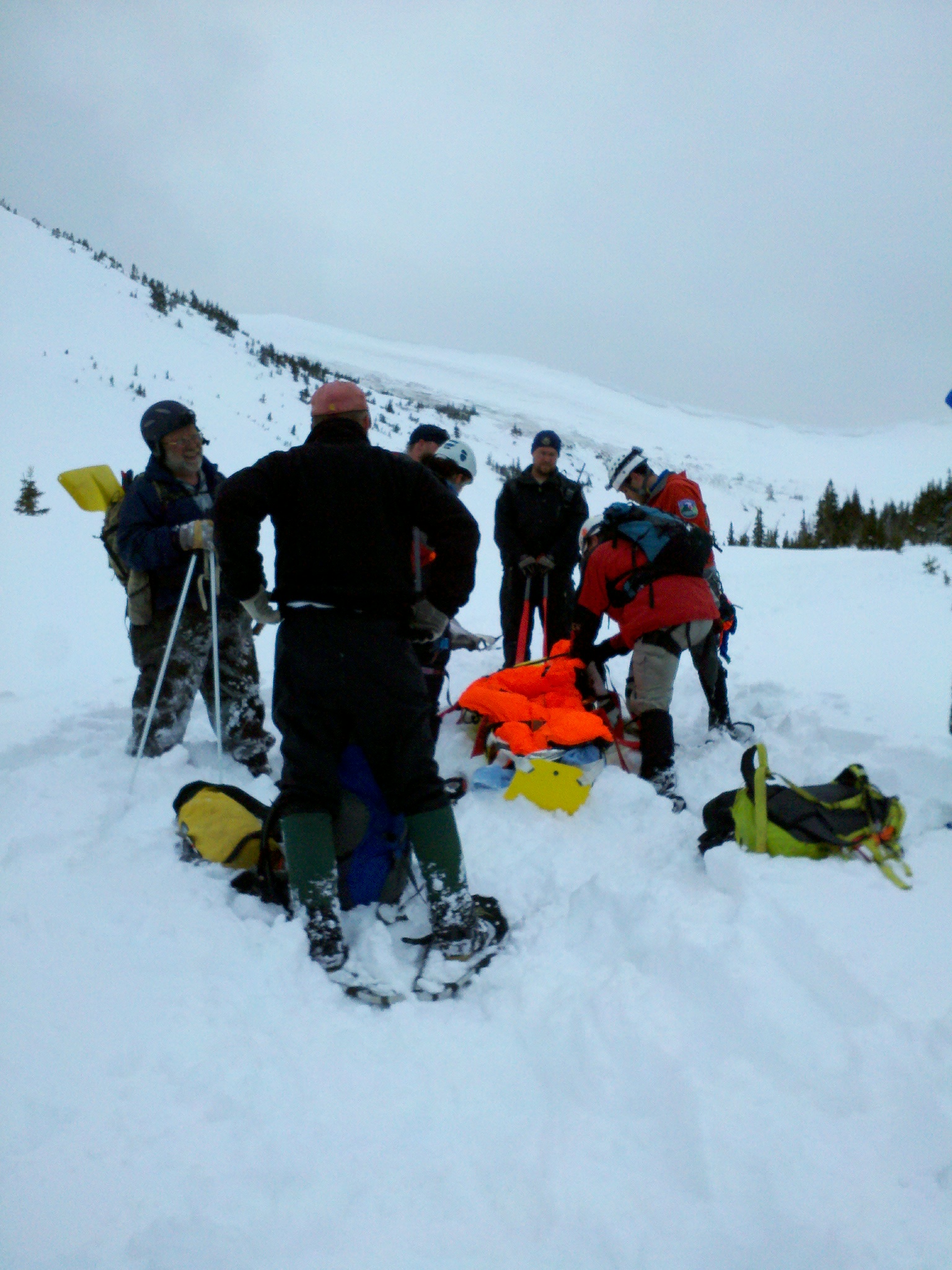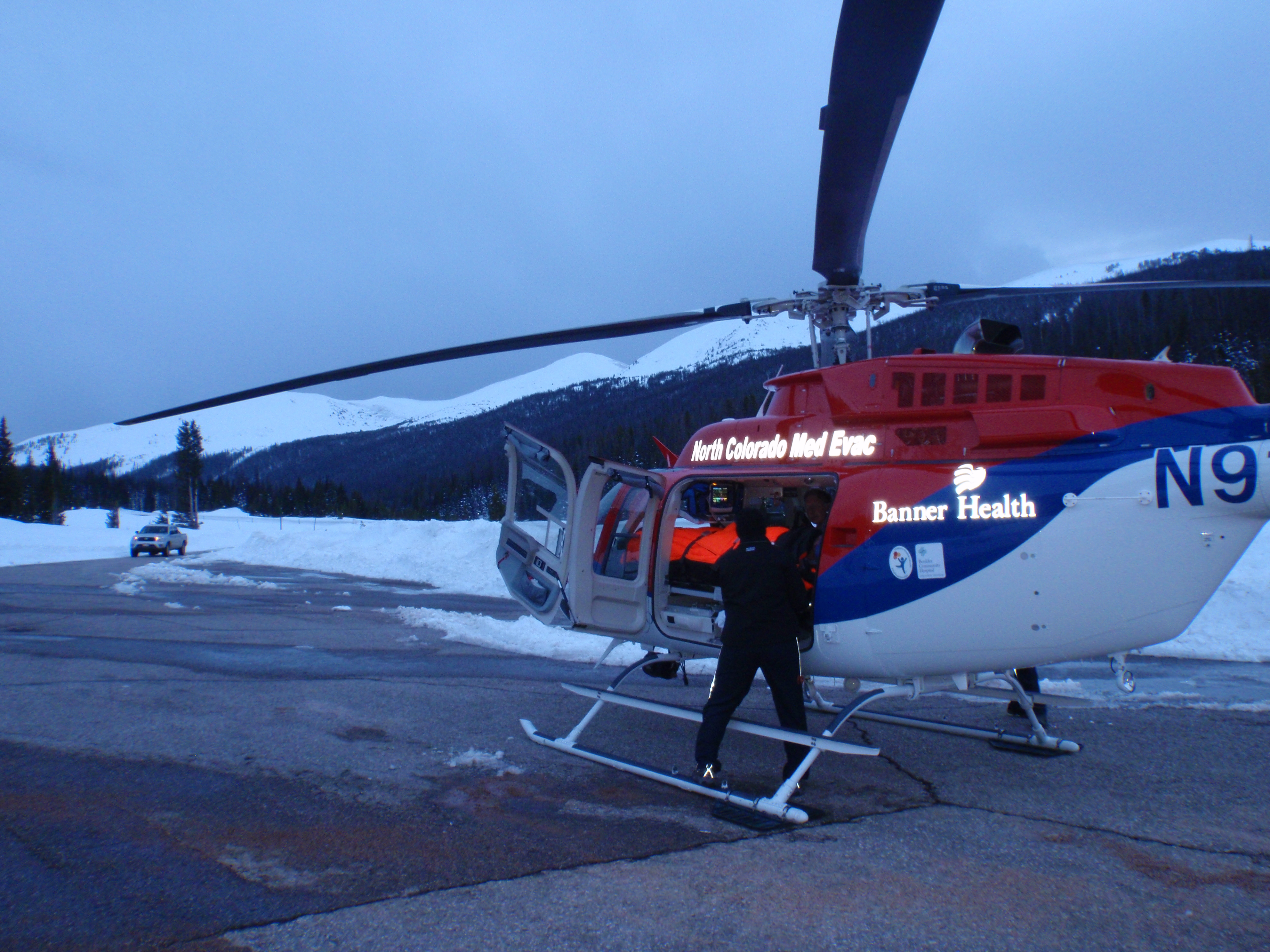 Friday, April 12, 2013: Poudre Falls/Recovery
0650 SAR Manager page to pls. call Sgt. Johnston ref. looking for an accident victim. Janson was L-1 and obtained the basic information from Johnston, but would be unavailable later in the day so I took L-1 and Janson passed me the info we had.
A 34-y.o. male from Greeley had been reported missing on Sunday, April 7th. His credit card had been used in Glen Echo (in Poudre Canyon) and Walden that day, but nothing else had been heard from him. Family and friends had been looking for him and his truck had been found on Thursday, April 11th, in the river channel approx. 100 meters below Poudre Falls, just east of mile marker 75 on Highway 14. The river surface is about 45 feet below the level of the road at that point. The friends had climbed down to the vehicle, finding it empty, but they thought they saw tracks leading away from the vehicle. Deputy Fawcett and a CO State Patrol officer had done an initial check of the scene and brief search for the subject at that time. It was decided that SAR would be deployed in the AM. Due to the accident location in unincorporated Larimer County, along a CO highway, the State Patrol would be Incident Commander.
10 – 12 trackers, dog teams and searchers were requested to respond direct, non-emergent, to the Poudre Falls search. A scent article was being picked up in Greeley and would be relayed to the mission as soon as possible. By 10 AM 9 SAR members and Sgt. Johnston were on scene. CDOT was doing traffic control along the highway where we were working. Weather conditions were partly cloudy, breezy, with highs in the mid-40s.
A hand line was rigged from the front of the SAR truck down to the river, to facilitate easier movement up and down the steep dirt and gravel bank. Two trackers were sent down to the vehicle with the two family friends who had been down there previously, so the friends could show the trackers where they had walked and where they thought they'd seen other tracks. A search team was tasked to start at the bridge which is approx. ¼ mile east of the vehicle, to walk the riverbank as best possible (cliffs made it impossible to walk the entire bank). A dog team was also sent down river to see what the dog might be able to detect.
At 1022 the team at the subject's vehicle confirmed that there was one body in the water next to the vehicle. The other teams were recalled from the field.
While awaiting the county coroner, a haul system was set up off of the SAR truck and Sgt. Johnston's truck, in preparation for bringing the victim up to the road in the litter.
1220 The coroner arrived on scene. Sgt. Johnston and LCSAR member Alvord donned appropriate ice/cold swift water gear so they could go into the shallow water to move the subject's body after the coroner had had a chance to see its location and status. When it was ready, a 3-person litter team brought the victim up the bank.
It was then decided that two LCSAR members would be lowered down the cliff face just downriver of the vehicle, to aid in removing some of the large debris from the river channel. Another lower/haul system was set up for each of these two people, off of the Dive Team truck and the tow truck. A cable from the tow truck was lowered with them, onto which they secured a single wheel and a wheel/axle and they were raised to the road.
Members of the Larimer County Dive Rescue Team then attached the tow cable to the victim's truck, and removed more debris from the vicinity of the truck, then the truck was hauled up the bank. A group of LCSAR members were kept on scene until all work was finished in the area of the river.
All LCSAR members were clear of the scene at 1530.
This was both a sad mission and a complex one, involving some highly technical work and 8 different agencies. Many thanks to all the responders involved. Our thoughts go out to the family and friends of the victim.
Mission Statistics
-Agencies involved: 8 (CO State Patrol, Larimer County Emergency Services, CDOT, LCSAR, Larimer County Dive Rescue, LC Sheriff's dept., Choice towing, County Coroner)
-LCSAR members: 13 (including In-town coordinator and member who retrieved the scent article)
-LCSAR vehicles: 7 personal, 1 Team
-LCSAR miles driven: 944
-Person-hours: 123
-Submitted by Sarah Babbitt, SAR Manager

Thursday, April 4, 2013: Hewlett Gulch/Lost Hikers
1826 hours: Page from dispatch for SAR manager to contact O-3 re lost hiker at Hewlett Gulch. O-3 advises that a family of 4 started from the trailhead, and got lost. Subjects contacted the sheriff's dispatch via cell phone. Subjects advised they were lost but could see a building. SO had coordinates of the subject's location based on the phone call. Coordinates were 105.32766, 40.719774. O-3 was requesting hasty teams to respond, to locate the subjects and escort them out. Initial plan was to have one team approach from the north (off of CR 74E), and two teams start from the trailhead.
1840 hours: page to the SAR team for members to contact ITC for response to Hewlett Gulch. Only requested 6 team members, due to circumstances.
1841 hours: O-3 advises the subjects are moving (against his request) and trying to get to the houses.
1910 hours: subjects were able to get to an occupied house, and advise the SO of the address (off of CR 74E). O-3 arranged for support member to bring vehicle from cache to transport subjects back to trailhead. SAR team stood down.
Resources:
ES specialists: 1
SAR members: 9 (including ITC & SAR manager)
ES support: 1
Volunteer hours: 9 hours
Volunteer miles driven: 300 miles

Monday, March 18, 2013: RMNP Assist/Hypothermic Subject
At 15:45 I received a page requesting assistance for a carry out of a hypothermic subject in Rocky Mountain National Park. Even though it feels like spring down here in the Front Range, it's still winter in RMNP. Full winter gear required! That means snowshoes, beacons, shovels, probes, helmets, and full winter clothing. We may be out for 24hrs. As soon as we roll into the general Estes Park area we can see a dark ominous bank of clouds hovering over the park. I've seen it before. It's a visible sign that it's probably snowing and windy up there. Not very pleasant conditions to be in, even if you are prepared. Upon arrival at their headquarters, and check in, we are quickly heading to the trailhead.
Our role in the mission is to bring extra food, water, oxygen, and other supplies to the team already out in the field. They've been out there for hours. Then we will assist in the carry out. It seems odd that at the trailhead there is very little snow on the ground. But we know better, because in the almost five miles we have to hike we know there will be snow. Knowing this, we do a quick avalanche beacon check before we leave. Everyone is ready. The first few miles are uneventful. We take this time to get to know the two park representatives assigned to our team and talk about what we're in for. At about mile two we cross a creek and conditions change instantly. The trial is now covered with hard packed snow and ice. This is a good time to put our traction devices on. Most of us use Ice Treker's or Micro Spikes. It really improves traction on slippery surfaces. Last thing we want is another mission to carry one of us out. As we continue for another mile and one half, the snow starts piling up and getting much deeper. We decide to stop, take a quick break, and get our snow shoes on. Within minutes, we see headlights coming our way from above. It's the evacuation team with the subject. They were very happy to see us. It didn't take long before we had given away every sandwich and extra water bottle we were carrying. They were hungry and tired. After refueling and checking on the patient it's now time to start hauling.
We are using a toboggan like unit to "carry" out the subject. We don't actually carry them out when there is snow on the ground. It's hooked up much like a dog sled. We had five rescuers pulling on a rope tied to the front. And there were three on a rope in the back acting as a brake because most of the trip was downhill. The first mile or so wasn't too bad. The problem now is occasionally we are experiencing dirt and rocks where the wind has blown all the snow off the trail. It's tough dragging a sled with fins on the bottom across dirt. It's decided we will put the wheel on. The wheel is about half the size of an ATV tire and mounts to the bottom of the litter/toboggan. It allows us to roll down the trail. Now we have to have 3 people on each side of the litter to control it. When there are obstacles in the trail we literally lift it up over them. It also allows us to "steer" it around other obstacles. It may sound easy but it's not. Sometimes the trail is so narrow between the trees we have to stop and hand over hand move it through the trees. Sometimes the trail is so steep side to side that those on the downhill side are holding the litter above their head and the one's uphill are bending way down to hold it near our ankles. All the time while still moving. This continues on for hours. Periodically we switch teams of litter handlers. Everyone is getting very tired but we all continue on without complaints. Finally, we are back at the creek where the snow is almost completely gone. Everyone is excited and disappointed at the same time. We're out of the snow but we all know there is almost another mile and one half left.
We continue handing off back and forth between litter teams however the change outs seems to be more frequent due to exhaustion. Conversations on the side also seem to be diminishing. A big relief comes to all when we first catch a glimpse of the waiting ambulance. We've still got several switch backs left. As has been happening throughout the night, someone mentions to be careful because we're not there yet. I don't know exactly what time it is now but I think it's well after midnight and we are back at the trail head. Everyone is safe and there are no injuries to report.
We all do this because we want to help out others. Well two of our team members who couldn't be there for the carry out were waiting to help us out at the trail head with hot chocolate. That has to be the best cup of chocolate I have ever had! - Russell G.

Sunday, March 17, 2013: Grey Rock / Missing Hiker
19:41: Page for SAR manager to contact on call ES specialist reference a search on Grey Rock. Report is a single hiker has become separated from their hiking group while descending off the summit of Grey Rock. The lost individual is able to call 911 once before their battery dies. Larimer County Search and Rescue resources are requested to help find the individual.
We deployed 6 field teams to initiate the search. Both main trails were covered on the way to the approximate location, as well as a third less known trail. Once teams were at the base of Grey Rock they dispersed and continued search operations. Meanwhile, the lost party's three friends were escorted back to the trailhead.
The missing subject had summited Grey Rock earlier and became separated from his hiking partners. Only one call was made to 911 from his cell phone before the battery died. That call was "pinged" off a tower north of Ft. Collins. Since we were unable to triangulate the signal off of multiple towers a more accurate location was unavailable. However we knew that he had been hiking at Grey Rock and therefore his general location. If you look at "Greyrock_search_find_locations.jpeg" below you can see where most subject are found. That was to be the main focus area for the search. Containment was also something we were looking at so one team was sent in from Seaman reservoir to hike the old Wintersteen trail and another team was sent up the Meadows trail for additional containment (just in case). Most teams entered the search area via the main trail. A backup plan to bring someone in from the north(Red Feather side) was also considered if he was not located in the general location we were searching.
At approximately 00:27 a team made contact with the subject. The individual was cold and tired, but in general, OK. After a short time to hydrate and consume some food they proceeded back to the trailhead.
The subject and escorting team returned to the parking lot at 02:53 and were released after a final medical evaluation and debriefing.
All personnel were out of the field by 03:13
RESOURCES:
1 – SAR Manager
1 – SARM Trainee
1 - ITC
12 – Fielding members
2 – PVH medical personnel
1 – ES specialist
Volunteer miles driven ~ 700
Volunteer hours ~ 91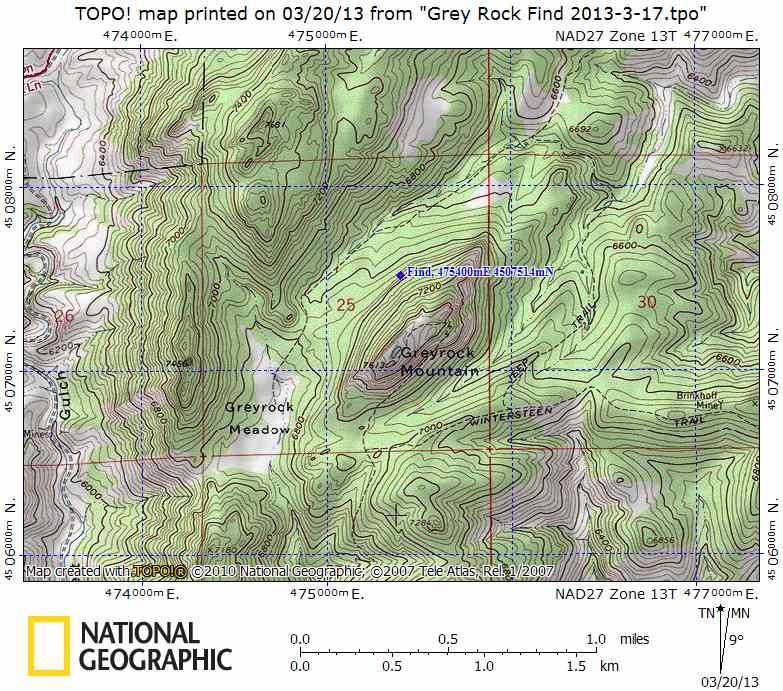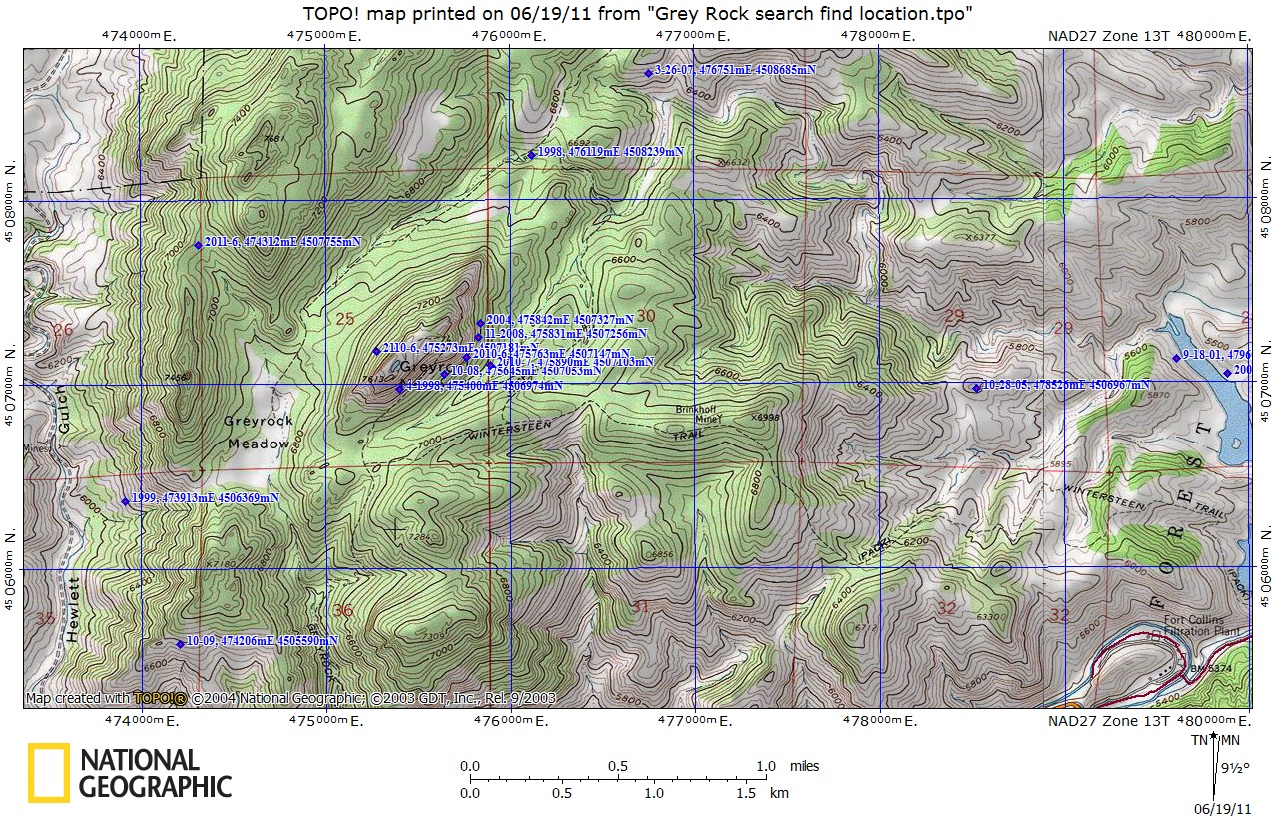 Saturday, March 6, 2013: North Fort Collins / Missing Female
At 23:02 the Duty SAR Manager [George] was paged to call Kevin J. regarding a search assist to FCPD for a missing 55 year old female with dementia. Her family had returned home at about 21:00 to discover that she and one of the dogs were gone; presumably she was out walking that dog, a ~50 lb. black and white Border Collie. We were to stage with the FCPD at the convenience store on the SW corner of Lemay and Conifer, which is a few blocks south of the residence. FCPD, PFA and LCSO were searching from the roads visually and with PFA's portable IR cameras, and they wanted LCSAR to begin searching off-road in the numerous open fields in that section of town. They were communicating on the 800DTR 'Mutual Aid 2' channel (bank 1, channel 14 on Team radios), though our field teams would use our typical SAR-2 on VHF. ITC Mike F. then paged the Team, and 12 members with 3 dogs called in – a very good response, considering the size of what our search area could have been. While I was en-route to the staging area, I heard traffic on the 800DTR that a Weld County deputy might have found our missing person. By the time I arrived at staging the FCPD Sargent in charge of the incident had confirmed that the person in Weld County was indeed the missing subject, and both Dispatch and Mike F. put out stand-down pages at 23:35. She and the dog were found at Weld County Roads 88 and 15, roughly 7 miles to the north and east. Unknown if she had any health concerns as the ambulance had not arrived at her location before Kevin and I left staging.
LCSAR volunteers: 14
LCSAR volunteer hours: 7
LCSAR volunteer miles: 10
ES specialist: 1
Other agencies: FCPD, PFA

Saturday, March 2, 2013: Storm Mountain / Missing Subjects
0331 hours: Dispatch pages SAR manager on call to contact ES specialist.
0336 hours: Telephone conference between ES specialist and SAR manager. ES advises of a report of 2 subjects missing on Storm Mountain. Parties had been up on the mountain for undetermined reason, and returning home when their car went off the road about 2317 hours earlier that night. One subject had climbed the hill to get cell coverage and contact the mother (the reporting party). Two other sons of the RP drove up to Storm Mtn to look for the subjects and their car, but did not find them. Parties were driving a low clearance all wheel drive vehicle. There were no know medical condition of the parties, and they indicated they had blankets in the car. ES wanted LCSAR to be on standby, while ES tried to locate the vehicle. SAR manager went back to bed, and the ES specialist went for a drive.
0727 hours: ES specialist called the SAR manager to advise that he had located the subjects and their car. They were cold but ok. No response by LCSAR was needed.
Resources:
LCSAR volunteers: 1
ES specialist: 1
Other agencies: none
Volunteer hours: 1
Volunteer miles: none

Thursay, February 14, 2013: Cherokee Park / Missing Parties
21:58 we received a page to assist Larimer County Deputy and Emergency Services on a search for overdue elderly gentleman with his pregnant daughter who were heading up Cherokee Park Road (CR-80C) to look at some property. A LC Mountain Deputy found the vehicle stuck along side the road and was following what he felt were their tracks heading east from the vehicle. They then turned north onto a road and he could see some possible ranch lights. We were going to be a back up plan for if those tracks didn't pan out or continued on. We were organizing some hasty 4WD teams to cover roads and some trackers to confirm direction of travel from the vehicle. We were also going to organize a stand-by group for later if the search warranted it. At 22:21 we received a stand down page as subject were found at a ranch by the deputy and they were able to gain access and warm up. Everyone was okay. Thanks everyone for your response. Great job by the Mountain Deputy for picking up the tracks and following them! Had the subjects not found shelter, this would have helped tremendously in the search.
1 Mountain Deputy, Hildreth
1 Emergency Services Specialist, Mosier
1 SAR Manager, Hake
1 ITC, Jordan
6-8 SAR members with 4WD and more calling in to assist if needed

Friday, February 8, 2013: Grand County Tracking Assist / West View Peak - Overdue 85 YOA Male
Two LCSAR/RMT Trackers, Dave Hake and Doug Grimm went to Grand County to assist them with a search for an 85 year old male.
His car was located 18 miles north of Granby at a pull off on hwy 125 up near West View Peak between Granby and Walden. It was later determined the car had been there and tagged by CSP on January 31st. He's an avid cross-country-skier, living in the area and for 40 years and was known for skiing alone. There had been at least 8 days with 5" to 8" of snow and wind during that time period. They could see some tracks heading west of the parking area and assumed they were from the subject but because of weather history, they wanted to get some trackers to confirm that and who could follow them in areas where they are covered.
The search was going to start at 08:00 on the morning of the 8th and they wanted the trackers to start early before the rest of the teams head in.
We followed the tracks for about a mile and a second team caught up with us and both teams worked together in moving the line of tracks. The tracks were visible enough to follow without too much difficulty but at times were confusing because they switched from skis to boots then back to skis. It was eye opening to many that they could be followed even after the weather history.
At 10:40 and about a mile and a halve in, the second team located the subject at the end of the tracks. He was completely covered in snow except for ski tips sticking out. He was deceased and and investigation was conducted by their investigator. We departed the area before the evacuation because they had enough resources and so we could head back to Ft. Collins.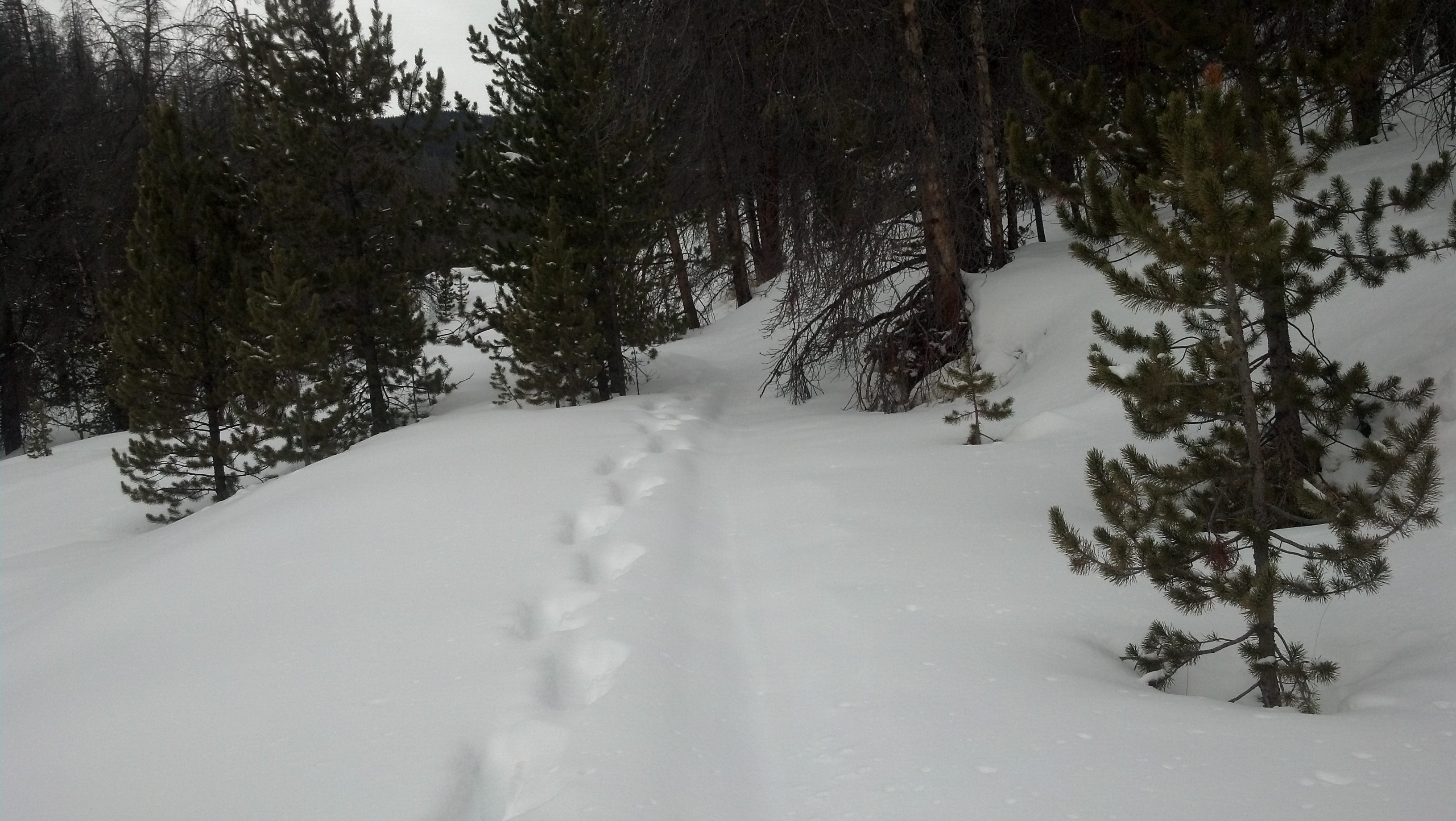 Friday, February 1, 2013: RMNP Assist/Bear Lake Area - Overdue Male
14:11 Page for SAR manager to call RMNP reference a dog hasty search. RMNP advises they need two dog teams to do a hasty search for a lost subject. Two dog handlers, two support personnel, and two dogs are dispatched. All resources are out of the field by 21:01
Dog Team 1 was fielded within 10 minutes of being assembled at the SAR Cache. They got to Bear Lake shortly after 1600hrs. The team was made up of 2 members of LCSAR and one RMNP staff. Their assignment was to hasty from Bear Lake TH to Nymph Lake checking for any signs from the dog. The dog had numerous attraction to the south of the trail indicating in the direction of Glacier Gorge. The winds were swirling though. When the winds came from the north, the dog did indicate attraction to the north. The dog handler felt that the manner in which the dog indicated, it could be 50-50 whether the subject was to the north or south of the trail. Eventually, the dog team made it to Nymph Lake where the dog had no further indications for the subject. At this point, due to lack of indications and the time restrictions, Dog Team1 headed back to the Bear Lake TH. Along the way, the dog again indicated both north and south of the trail. Again, the handler felt it could be 50-50 which way the subject was. We made it back to the Bear Lake parking lot and headed back to the RMNP SAR Cache where we debriefed and were cleared from the scene. by John Lee
Friday, 2 P.M.:
The pager goes off while I'm in the dead silence of my office, studying. Rarely does the pager go off in a loud place. It's amazing how quickly the beeping of a pager racks up your adrenaline. I have heard the pager 50 plus times before, at all times of the day and it still get my blood pumping.
I take a look and it's a page calling for hasty dog teams and support to respond direct for a search for a missing man at Rocky Mountain National Park. Twenty minutes later and following clearance from LCSAR management, I am in my car driving to the Search and Rescue Cache at RMNP, responding as support personnel for the dog teams.
As I respond, I run through the mental gear list. In addition to our 24 hour search pack and rescue gear that we always have on hand, winter adds a whole new set of gear: Crampons? Check. Snowshoes? Check. Extra layers? Check. Ice axe? Check. You never know… a search can quickly turn into a 12-hour rescue. You just never know. With in an hour, I arrive at RMNP and meet up my fellow teammates. We get a quick briefing, establish radio communications with the SAR operations in RMNP, cross-check each other's essential gear and take a look at the maps. We then get a ride with a RMNP ranger and receive more briefing en route to the subject's Last Known Point. As they say, weather in Colorado changes every ten minutes. That saying couldn't have been more accurate for this afternoon mission.
At base in Estes Park, it was chilly with slight winds and some meager flakes falling. At the LKP, its snowing and gusting intermittently up to 20 MPH with temperatures below freezing. Definitely not conditions you want to stuck in outside. After 30 minutes of driving in snow, we reach the LKP and field. By the time we field, its quickly getting dark. We search for about a mile until we are called back to base… conditions deteriorated to a point where operations determined it was unsafe for us to operate in the field any further. We snowshoe back to the car by headlamp, navigating by map and terrain as our trail in has been drifted in by snow. We left for base, having not found our subject. But, in SAR, negative information is still good information.
We arrive at base, unload, debrief and head for home. As we left, search operations was designing a plan for the next day's operations based upon a few of our initial findings as well as other from other ground teams. I arrive home to loved ones and friends chocked full of questions about weather, the subject, the situation, etc. Tough questions that sometimes can't be answered right away. One roommate posed a valid question: Why? Why drive 100+ miles to RMNP to search for a mile and come home? It's a simple answer. We extensively train, search, and perform rescues so that others may live.
-by Ethan C.
17:54 Page for SAR manager to call RMNP reference searchers requested for Saturday operations. Request is for 10-12 searchers plus two dog teams. LCSAR personal are staged at 06:30 and briefed at 07:00. By 18:36 all resources are out of the field
2 FEB 2013:
14:14 A direct request was made from RMNP for one dog team and 6 searchers to help continue searching on Sunday.
3 FEB 2012: LCSAR members staged at the RMNP SAR cache at 06:30. Briefed at 07:00 . All members were out of the field by 18:00
LCSAR Resource list for assist to RMNP for Green search:
Friday Resources
- 4 LCSAR members, two dogs
- 1 ITC
- SARM
- ES Specialist
- Miles driven ~ 270
- Hours ~ 8
Saturday Resources
- Personnel: 10 LCSAR members, 2 dogs, 1 Diamond Peaks Ski Patrol member
- ITC
- SARM
- ES Specialist
- Miles driven ~ 825
- Hours ~ 110
Sunday Resources
- 5 LCSAR members, one dog
- ITC
- SARM
- ES Specialist
- Miles driven ~ 280
- Hours ~ 50
Rocky Mountain National Park News Release
February 5, 2013
For Immediate Release
Kyle Patterson 970-586-1363
Body Found Near Bear Lake Believed To Be That Of Troy Green
This afternoon, Tuesday, February 5, 2013, Rocky Mountain National Park officials were notified by two persons who were snowshoeing north and west of Bear Lake of a body located in a thick timbered area, approximately 100 feet off a summer hiking trail. Larimer County Coroner's office will not release positive identification until completion of an autopsy. However, it is believed that the body is that of Troy Green, 39, from San Antonio, Texas.
The location where the body was found, near the Flattop Mountain trail, was inside the search area but approximately one mile north of the Tyndall Gorge and Nymph Lake region where search managers believed that Green may have hiked. He was found in an area that had been searched several times by ground personnel, a dog team, and helicopter over-flights. Green's body was against a tree and he was wearing dark-colored clothing.
The recovery team reached the Bear Lake Trailhead at 6:30 p.m. with Green's body. Because the investigation is ongoing, the Flattop Trail from the north side of Bear Lake is temporarily closed.
Mr. Green was planning to attend a conference in Denver. When his wife did not hear from him on Thursday, January 31, she contacted the Denver Police Department. He did not arrive at the conference on Friday. On Friday afternoon, February 1, an advisory was given for his rental car that matched a vehicle found early Friday morning by park rangers at the Bear Lake parking lot.
Search efforts began Friday afternoon. Over the weekend teams searched throughout the Bear Lake system of trails; focusing on off- trail areas particularly in the Mill Creek Drainage, in the Flattop Mountain area, and between Bear Lake and Dream Lake. Park rangers were assisted by Larimer County Search and Rescue, Rocky Mountain Rescue, Douglas County Search and Rescue, Arapahoe Rescue Patrol, and Summit County Rescue. Aerial search efforts also took place over this entire area. Searchers faced winter conditions with deep and drifting snow and high winds. Hundreds of visitors were in the Bear Lake area over the weekend also serving as eyes and ears.
-NPS-
- Kyle
Kyle Patterson
Public Information Officer/Management Specialist
Rocky Mountain National Park
(970) 586-1363
www.nps.gov/romo
Department: Coroner
Release Date: Feb 7, 2013
Contact Information:
Larimer County Coroner Office
Investigator James MacNaughton
495 N Denver Avenue
Loveland, CO 80537
The deceased male who was found in Rocky Mountain National Park on February 5, 2013 has positively been identified by our office as Troy Alexander Green, age 39 of San Antonio, Texas.
An autopsy was performed today, February 7, 2013. Manner of death is determined to be Suicide. Cause of death is due to asphyxia by hanging.
No other information will be released.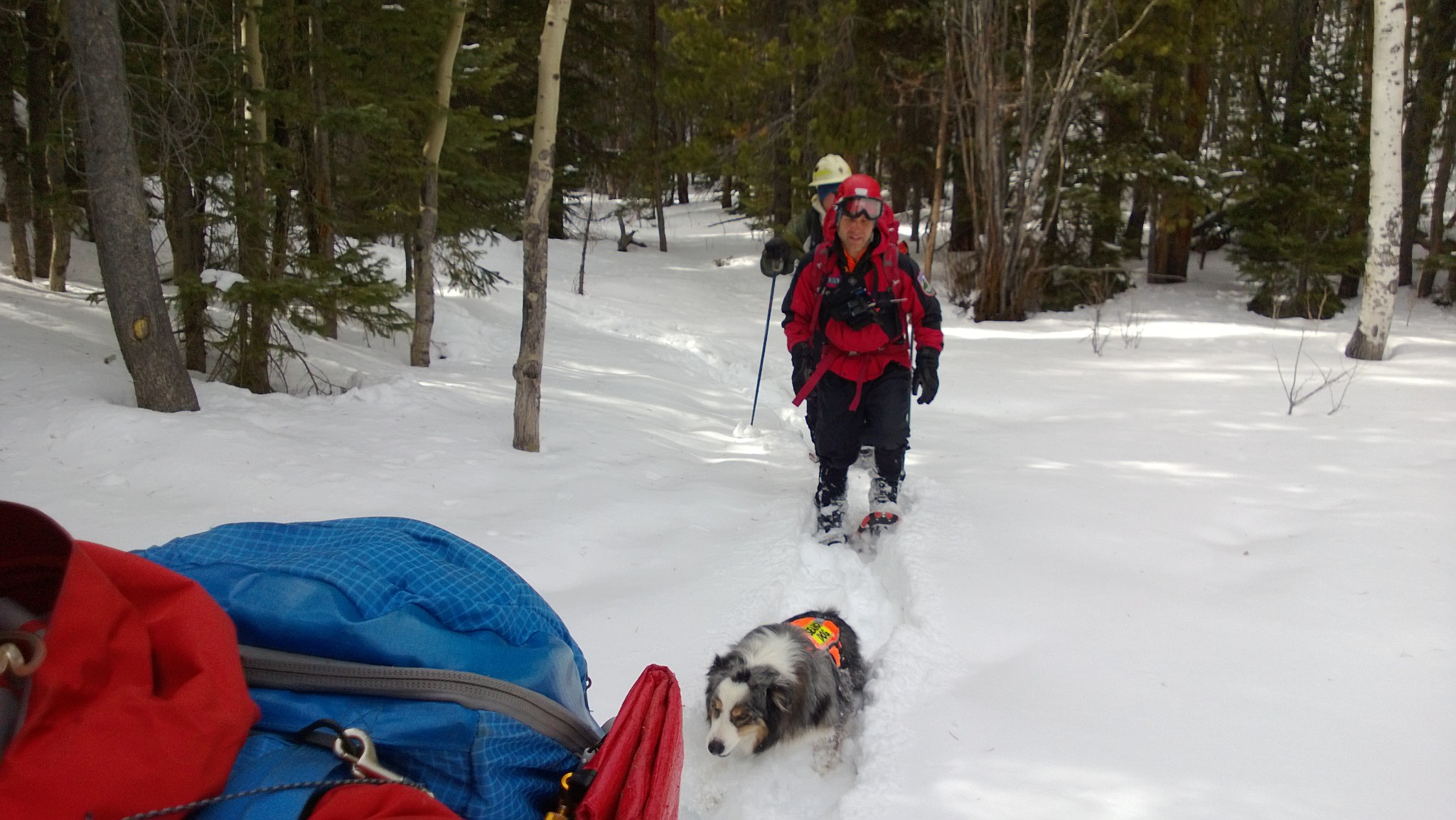 Team 5 on the second full day of searching. Picture by Mike Verbit.

Saturday, February 2, 2013: Cameron Pass/Montgomery Bowl - Avalanche Rescue
1228hrs: Page from Dispatch for Oncall SARM to call Justin Whitesell (Ocean5).
John Lee (Larimer77) SARMIT, calls O5 to find out details. Initial reports are of an avi up on Cameron Pass. Conflicting reports as to how many subjects there were. There may be 2 subjects in the debris field, there may be none. RP wasn't sure and at that time, it was hard to verify how many subjects were affected. Decision was made to have LCSAR respond with 12-14 members. Snow rating would be helpful, but not necessary. Also to engage Diamond Peaks as through our avi pre-plan. TEMS was also notified. O5 said responders should respond direct but non-emergent to the Pass.
Lee Lang (Larimer66) was at Cache working on T10 so I decided to have him start up towards Cameron Pass. My thoughts were to get him going with the gear and the rest of the responders could catch up or could turn around if we were stood down, but the gear might be helpful if he made it before the rest of us.
Numerous pages were sent out and we ended up having 7 LCSAR members (1 not fieldable) and 1 SARMIT enroute. We also had 2 DP and 2 TEMS responders on their way. Deputy Earl Fawcett was also enroute.
1419hrs: Dispatch sends out page that any units not on scene can stand down. 4 LCSAR members made it to scene (1 not fieldable) and 1 SARMIT. By the time SARMIT reached scene, many ES personnel were on scene and 1 ambulance that had one of the subjects already loaded.
O5 relays to SARMIT that there were 3 people involved. One ended up having a broken leg and was in the ambulance, the other 2 were able to walk out on their own. All subjects were accounted for.
All LCSAR resources were released from the scene.
Resources:
ES specialist: 1
SO deputies and other agencies: At least 5
LCSAR resources: 1 SARMIT, 1 ITC, 7 LCSAR members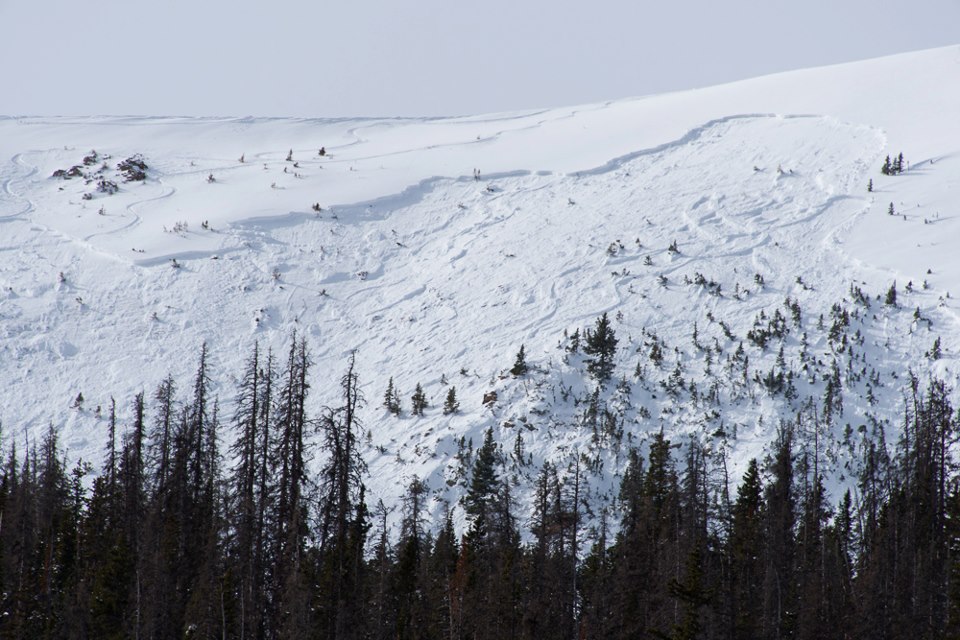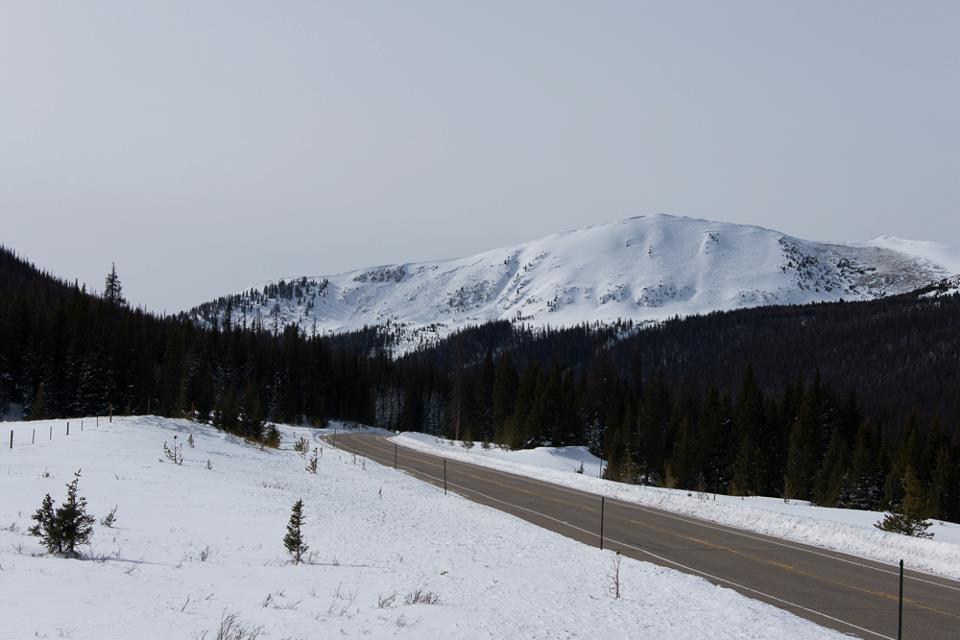 Pictures published by permission: William A. Cotton

Thursday, January 31, 2013: Piano Bench - Possible Suicide
1930 hours: ES pages SAR managers. ES advises that some hikers found a suicide note near Spring Canyon dam, with roses and rose petals. A trail of rose petals was found going up toward the ridge on the area of Piano Bench (East side of Spring Canyon dam). ES requested that LCSAR be on stand-by for possible recovery, if the subject was located. ES specialist and deputies were searching for the subject. Subject was from Greeley, so law enforcement in Greeley were going to contact friends and family there.
2055 hours: ES advises that subject was located in Greeley, code 4. No response was needed by LCSAR.
Resources:
ES specialist: 1
SO deputies and other agencies: unknown
SAR manager: 1
Other LCSAR resources: 0
Volunteer hours: 1.3
Volunteer miles: none

Saturday, January 26, 2013: Round Mountain - Two Missing Males
1755 hours. SAR manager paged by dispatch, to contact ES re missing parties on Round Mountain. O17 advised that the two missing males left the Loveland home at 0800 this morning, to climb Round Mountain. The reporting party (RP) was the wife of one of the males. She indicated they usually return from their hikes in 4 to 5 hours. Since it was dark now, and well past their usual return, she contacted 911.
1814 hours. SAR manager contacted the ITC directly to get the SAR team paged for a 1930 staging at the Loveland Safeway, requesting dogs, trackers, and about 10-12 searchers. One dog handler was tasked with contacting the RP to obtain scent articles from the home.
1848 hours. While the SAR team was enroute to staging, the RP called and reported the men had returned home and were ok. SAR team was stood down.
Resources:
ES specialist: 1
SAR members: 15 (including SAR manager and ITC)
No other agencies involved.
Volunteer hours: 12 hours
Volunteer miles: 200 miles

Tuesday, January 22, 2013: Masonville/Buckskin Heights - Missing Male Walk-Away
19:20 – SAR Manager paged Re: 24 YO Male missing from a walk-a-way situation near Otter Road and Woodchuck Drive, North of Masonville.
19:59 – SAR Team paged – requesting resources.
SAR Responded with 14 personnel and two dogs and staged at Masonville by 20:45.
SAR started up Otter Road from Masonville at 20:50 and while en route, was stood down by LCSO as further information showed subject was not "at risk".
SAR was clear at 21:15
SAR Manager – Mark Sheets
ES Specialist – Justin Whitesell
ITC – Mike Fink
Volunteer hours – 30

Thursday, January 10, 2013: Boulder County Assist Standbye - Lost Target Shooter
00:29 received page for a mission assist Boulder County in the morning for a lost target shooter in the Big Elk Meadows area. Boulder county search and rescue group Rocky Mountain Rescue Group (RMRG) was searching throughout the night and were asking for assistance to continue the search in the morning if the subject wasn't located by then. They had cell phone contact with him, but due to the phone in use, they could not get a good fix on his location. We had 2 dogs, 2 handlers, 2 searchers and one tracker preparing to respond for an 08:00 debriefing. At 02:00 we received a call from RMRG saying they located the subject and we could stand down.
1 SAR manager 2 hours